Pole of Cold – A Journey to Chase Winter
3rd October 2017
Felicity Aston MBE
'What does winter mean to you?' This was the question that Felicity and her team sought to answer as they travelled for more than four months through some of the most extreme winter environments in the world. Using images, stories, film footage and sounds gathered during the expedition, Felicity describes the people and places the team experienced as they headed towards the Pole of Cold, the coldest inhabited place on the planet where temperatures plummeted to almost -60C. What is the best form of transport when it is so cold that fuel becomes solid? How cold does it have to be before children stop going to school? And is it possible to hear your own breath freeze....?
Felicity Aston MBE is a Polar Explorer and Scientist.

Her first journey to Antarctica was as a meteorologist with the British Antarctic Survey to monitor climate and ozone. Felicity spent three years (without a break) at Rothera Research Station on the Antarctic Peninsula, including two consecutive winters. She went on to complete numerous journeys in Antarctica and other cold regions of the world.

Felicity has written three books; 'Call of the white: Taking the world to the South Pole' is an account of the international women's expedition in 2009 and was a finalist in the Banff Mountain Festival Book Competition. 'Alone in Antarctica' was published in 2013 and describes her solo crossing of the continent. Her most recent book, 'Chasing Winter: A Journey to the Pole of Cold', is a collection of images and stories from the 2014 Pole of Cold Expedition.

Felicity regularly speaks to a variety of audiences around the world about her expedition experiences as well as more generally about Polar Science, Antarctica and Meteorology. She has appeared on shows ranging from BBC Breakfast and Channel 4's Sunday Brunch to the Today Show in the US. Felicity was the expedition leader and co-presenter of 'Cloud Lab: Science of the Skies' a two-part BBC Science film broadcast on BBC Two in July 2014.

Felicity was appointed MBE in 2015 for services to Polar Exploration and in the same year was awarded the Queen's Polar Medal – one of only 9 women ever to have been recognised in this way. Outside Magazine in the US made her one of their 2012 'Adventurers of the Year' and in 2014 she was given the Women of Discovery Courage Award. Felicity has been elected Fellow of the Royal Geographical Society in London and of The Explorers Club in New York.
Felicity divides her time between her home in Reykjavik and her native UK. Her website can be found here.
Market stall - no need to worry about refrigeration!
Pole of Cold Team in Yakutia, Russia.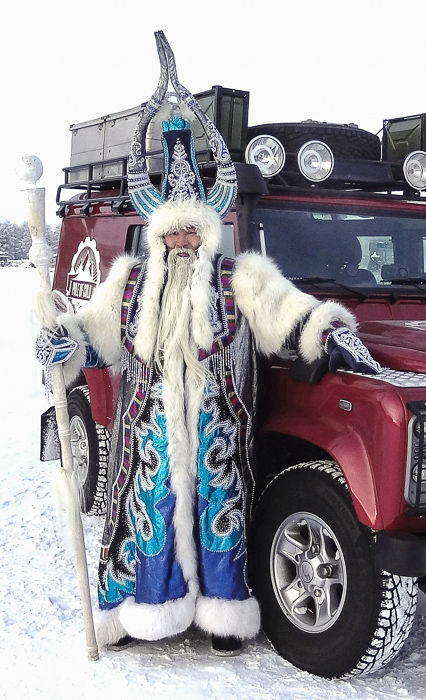 Gandalf perhaps?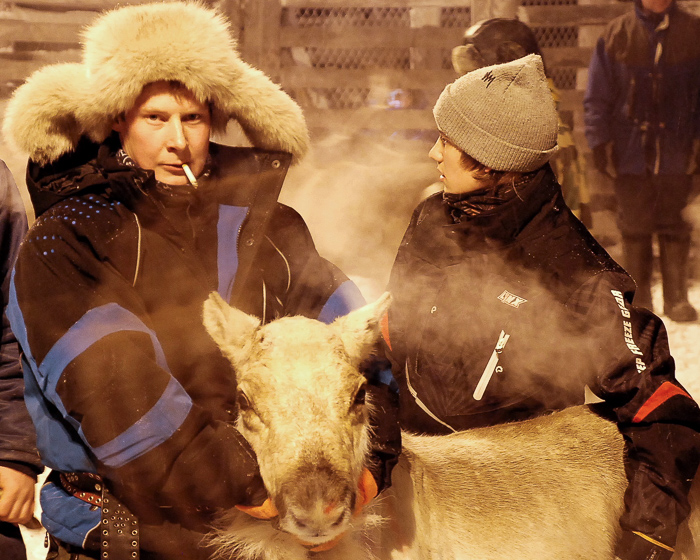 Cattle Market